AN INTERNATIONAL COMPANY IN THE SUPPLY OF RESEARCH CHEMICAL COMPOUNDS
A FRENCH COMPANY WITH INTERNATIONAL EXPERTISE IN THE SUPPLY OF RESEARCH CHEMICALS
search for chemical compounds among our 38 million references
AMBINTER IS A BRAND OF GREENPHARMA FROM 2011
of advanced chemicals
about Ambinter
Ambinter is a global provider of advanced chemicals for drug discovery applications. We have over 25 years of experience.
Our database contains over 38 million compounds for high-throughput screening, building blocks, as well as a wide selection of fragments and natural products.
Ambinter's strategy is to offer sophisticated and rare chemicals with high relevance to biological activities.
Our experience in chemical supply ensures that you will have the chemicals you need when you need them.
greenpharma
Greenpharma is an R&D solution provider in terms of products and services. The core expertise is based on the knowledge of natural substances and a multidisciplinary technical platform. It allows us to leverage this knowledge in the discovery of active molecules or ingredients for the pharmaceutical, cosmetic and food industries. With the support of Greenpharma, Ambinter will be able to offer other valuable services, such as custom synthesis, chemoinformatics and molecular modelling, analytical chemistry, R&D project management, etc. Do not hesitate to contact us if you need more information.
Ambinter team
Ambinter was acquired and became a brand of Greenpharma SAS on July 1, 2011.

38 million compounds for virtual screening
we offer sophisticated and rare chemical products
over 25 years of experience
Building blocks
A selection of millions of Building blocks
Screening
an offer of multiple screening libraries in solution
Natural compounds
access to highly structural diverse natural compounds
keep up to date
with the latest news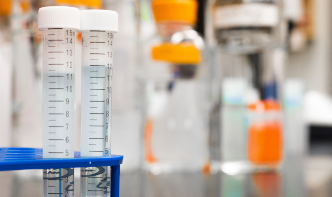 2021-02-08
In spite of the actual pandemic situation Ambinter remains open.
As the COVID-19 global health crisis has taken many companies to reinvent and reorganize their operations, we at Ambinter c/o Greenpharma have been working to keeping up the level of service and supplying the chemicals you need for your R&D projects.
2021-02-08
Ambinter, excited to support the scientific community in providing active chemicals.
Ambinter, excited to support the scientific community in providing active chemicals. See article: Petrova ON, Lamarre I, Fasani F, Grillon C, Negrerie M. Soluble Guanylate Cyclase Inhibitors Discovered among Natural Compounds. J Nat Prod. 2020 Dec 24;83(12):3642-3651. doi: 10.1021/acs.jnatprod.0c00854. https://pubs.acs.org/doi/10.1021/acs.jnatprod.0c00854
2021-02-08
RICT 2019
Ambinter wishes a successful RICT 2019 at Nantes in France. Find our flyers in the welcome pack and visit our website !